About Hurdle
Hurdle provides Culturally Intentional Teletherapy and respects the unique needs of everyone. With cultural humility, they create a safe space where all people can show up as they are and feel understood. Hurdle is committed to providing culturally responsive, evidence-based care to all people, while focusing on serving the Black community and other minorities.
Why We Invested
Hopelab is excited to partner with Hurdle because of its impressive focus on using evidence and cultural competency to improve access and efficacy for people in BIPOC communities. Their clinical outcomes demonstrate that their model works and leads to superior therapeutic alliance, and therefore better results, among their patients.
Read more about our investment in Hurdle here and read an interview with Hurdle and Hopelab on improving health outcomes here.
---
Collaborations with Hurdle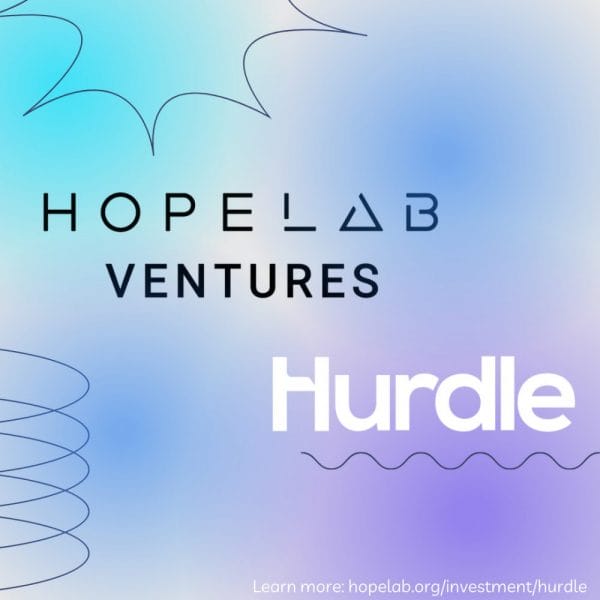 We caught up with Margaret Laws and Hopelab Ventures' director, Erin Washington Sietstra to get their take on Hopelab and Hurdle can improve health outcomes for BIPOC and LGBTQ+ populations.